If you've been wondering how to get the most out of our Google Ads in Hull, IA, you've come to the right place. KCloudco will show you how to find the best keywords to advertise for and how to optimize the ads so that they're seen by the most potential customers. Regardless of whether you're a new business or an established brand, you can benefit from our services. Google's Ads are online advertising platforms which allow advertisers to display ads, videos, and product listings. Advertisers can use Google Ads to display ads on websites, mobile apps, and other non-search content.  While offline marketing may seem more affordable, it's not always effective. You'll be spending money on mailbox leaflets, radio ads, billboards, and shop-front signage – all of which will likely attract a lot of potential customers, but will probably only generate a small number of sales. Digital advertising services in Hull, IA is much more targeted and allows you to track conversions and make minor edits as needed. And it only takes a small investment. Google Ads are becoming increasingly popular, and for good reason! With 4 billion users worldwide, it's no wonder Google Ads are growing in popularity every day.
Your campaign goal will determine which type of ads you create. Generally, you should choose a Search campaign if you want to reach people looking to buy something, or a Shopping campaign if you'd like to increase your brand awareness. There are also different types of campaigns available, including Display and Video ads, which are visually-driven and can target users based on demographic and interests. But the decision to use Google Ads is ultimately up to you. To get the most out of your advertising, start by selecting the right keywords and setting the maximum bid for your ads. This will lower your overall cost of acquisition and ensure your ads will appear in the right places. The geographical area is another important factor, and a higher QS will result in more placements. You can choose to target local or global areas as long as your geographic area is within the radius of your physical location. If you're an ecommerce business selling physical products, select a local or regional location, but if you are global, you can choose any city as your location.
Google Ads has several options for businesses to choose from, and you're sure to find a solution that suits your needs. There's something for every type of business. Different people respond to different kinds of ads, and you can find the best way to reach your audience. Just be sure to test your campaigns thoroughly, as it takes time to optimize them. Once you find a winning combination of keywords and costs, Google Ads will help you determine your ROI. Google Ads allows you to define a daily budget for your campaign. It will not go over your budget, and it will help you stay within your budget. Google Ads also allows you to use ad extensions to increase the CTR of your ads. Once you've set up your budget, you can choose to use automated bidding or manually manage your bids. You can also customize your bids by setting a maximum budget for your campaign.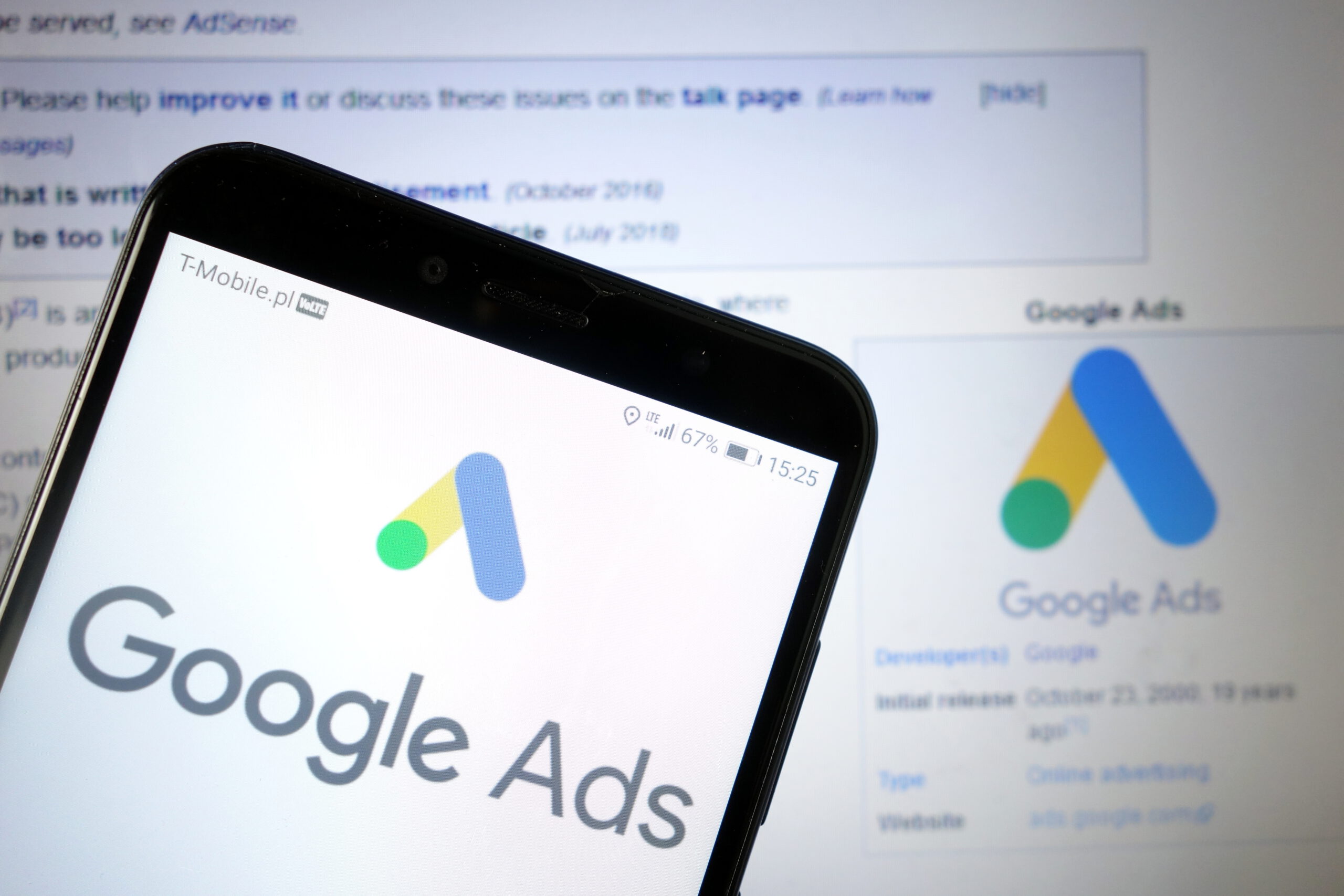 Google has over 88% of the search market in the United States. As such, if you're looking for a product or service in your area, Google Ads can be an effective way to reach those consumers. You'll benefit from the high-quality traffic Google Ads generate. And because of its seamless integration, it's a fast, easy way to start advertising for your business. Just be sure to check out the benefits of working with our Google ads team in Hull, IA! Once you've selected the right keywords for your ad, you can create an effective ad. You'll need a great ad copy, but don't worry, Google has some great tips and examples of ad copy. And don't forget to enter any promotional codes or billing information. If you want your ad to be seen by as many potential customers as possible, you should write great ad copy. Having a clear set of goals will help you set the best strategy for your Google Ads campaign. Having clear goals can mean the difference between success and failure. The SMART objective methodology is a proven strategy for achieving your Google ads objectives.
Google ads is an effective marketing channel. Its vast reach and authority among search engines help you reach targeted audiences and improve sales. Depending on your business, Google ads can increase web traffic, increase phone calls, and increase in-store visits. Google Ads can be tailored to your budget and can be stopped at any time. A successful Google Ads campaign can bring in more customers than you might have expected. Its low-cost, high-impact approach can generate a significant return on your investment. Google Ads have a variety of ways to target your audience. While the two most common ways to get started are through Google Ads, you can also create a separate campaign that focuses on a specific demographic. For example, if you're selling dog beds, you can choose to target specific keywords that will lead to more visitors to your site. By using Google Ads, you can target a specific audience that is more likely to purchase from your product.
To start a Google Ads campaign, you'll need to create an account with a Gmail account and a website link. Signing up is simple and free and takes just a few minutes. Google will ask you to provide a few details about your business and a link to your website. Once you have done this, you'll be ready to publish your campaign! Just be sure to use the right keywords to achieve maximum results. The quality score or QS is an important factor in setting up a Google Ads campaign. The higher the score, the better the placement. You can also select a geographic region to target if you have a storefront location. For ecommerce sites that sell physical products, you should select a radius around the location. For global businesses, however, you can select any location. The goal of a Google Ads campaign is to reach as many people as possible.
Google Ads have many different types. Typically, search campaign ads appear as text ads in the search results. They feature a black "Ad" icon next to the URL. Alternatively, they can be displayed in Google Shopping. Then, you can create custom ads based on the product and pricing information. In a Google Shopping Ad Campaign, you can provide detailed product information and imagery. And these types of ads can also be run through the Google Merchant Center.You can use Google Ads on desktop and mobile to increase website traffic, phone calls, and in-store visits. You can track the performance of your campaign by collecting data and making changes. Google Ads are highly customizable and flexible and can be paused at any time without incurring additional costs. When you want to scale your advertising budget, Google Ads will help you achieve it. You can adjust the campaign according to your budget, and Google Ads can be easily customized for any business.
Google Ads gives you the ability to track the performance of your advertisements. You can change keywords, time of day, demographics, and more to see what works and which ones don't. Using Google Analytics to monitor your ads' performance can help you make better decisions for your marketing budget. The more you can measure the success of your ads, the more profit you can make. Once you've got your ad set up, you can start adjusting it accordingly.
Display ads are another popular form of paid advertising. These ads are viewed on web pages within the Google Display Network. These ads are displayed alongside relevant content. Depending on the type of ad you choose, they can help you reach new customers or engage current ones. Display ads also help you establish brand awareness. With the right ad copy, your ads can drive conversions. In a world where more than 90% of internet users access Google ads, you can see the results in just a matter of days.
Google Ads are great for driving targeted, good-fit traffic to your website. They can also boost website traffic, increase call volume, and increase in-store visits. Google Ads also provide useful data to help you better understand and improve your campaigns. The campaign can be customized to fit any budget, and you can stop it at any time if you're no longer seeing the results you're looking for. You'll have full control of your advertising budget with Google Ads, which can be customized to suit your budget. Google Ads work like an auction. You set a maximum bid for a specific action, and the higher your bid, the better placement your ad will have. Google offers three different bidding options, known as CPC (cost-per-click) or CPM (cost-per-mille). The amount you bid will affect where and when your ad appears on Google. Google Ads allows advertisers to set their daily budget and target specific keywords.
When you're new to Google Ads, it's important to keep in mind that people's intent when searching for a contractor is crucial to getting noticed. You should also consider the keywords they would use when searching for a contractor. Consider the keywords they would use when searching for a contractor in your area and create an ad accordingly. You may be surprised at the number of clicks you'll receive. You can even see an increase in your conversion rate! While a Google Ads Specialist can be hired independently, you should consider hiring a professional to manage your campaign. These professionals will monitor campaign performance and send you monthly or weekly reports that outline its performance. This way, you can see how it compares to your goals and KPIs. It's also important to hire someone who's familiar with Google Ads and its latest updates. A Google Ads specialist can ensure that your campaign is effective and successful. Contact our digital marketing agency to get started!